Best
Free Stock Music

in 2023
Find the best free-stock music websites on Freeble. We have created a list of free stock music websites for YouTube videos.
To grow as a YouTube creator your content needs to be of high quality and must reach your audience with just the right emotion that you want to portray. Music and sound effects act as a bridge between you and your audience to connect. Are you thinking about where can you get the free stock music and sound effects for videos?
Hiring a professional to create music for your videos can blow up your pockets. Don't worry we have the solution for you, many websites provide you with free stock music and royalty-free stock videos that you can use without any copyright issues which in turn increases the quality of your videos eventually increasing your reach. The better the quality the better you can rank on youtube and reach more audiences and expand your family of subscribers. We have compiled the list of best websites that provide you with stock music for free.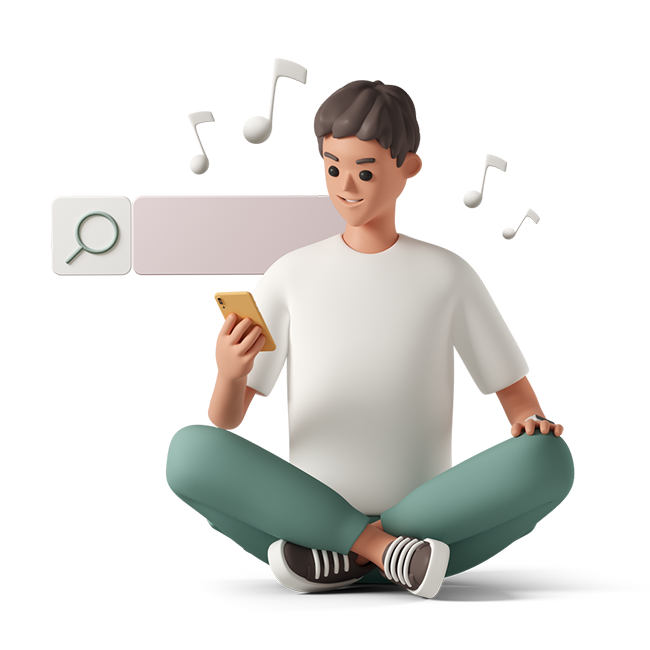 Browse Top
Free Stock Music

Resources in 2023
Find royalty-free music for your YouTube videos or projects (blog, vlog, podcast, social network, etc.)
This site features original samples and a capella vocal tracks from musicians around the world, with a good sampling of free tracks for commercial use.
Nice selection of free royalty free music here for you to download and use in your Youtube videos and commercial projects completely free of charge and without every having to pay royalties. The music is created and owned by Partners In Rhyme and is Youtube-safe. This music will not trigger any third party copyright notices when you use the music loops in your Youtube video.
Find answers to the below questions on free stock music websites
Where to get free stock music for YouTube?
What are the best free-stock music websites?
best royalty-free stock music
free stock music for podcasts
free sound effects for YouTube videos
free stock music without copyright
How can I use free stock music websites?
These websites are free to use and provide you with stock and royalty-free music that you can use in your videos without any copyright issues.

Most of the websites listed here are copyright free and no attribution is required

You can get stock music, sound effects, background music, and any audio file that adds life to your videos.

You can download them and use them according to your needs all music is of high quality and available in different formats.

These stock music websites are categorized as per mood, situation, and quality for you to apply filters quickly.
What can I get from free stock music websites?
All the websites listed below are the best sources of free stock music, royalty-free, and no copyright or attribution is required.

Royalty-free music for YouTube videos so that you don't have to credit the owner for their music.

Copyright-free so you don't have to worry about copyright strikes on YouTube.
Conclusion
Here at Freeble, we come up with new free tools and resources on regular basis and have already had 600+ free tools that you might be interested in. You might like the free video intro makers and free stock photos websites for YouTube. Try them out if you liked our content it's completely free !!
Did we miss any best free-stock music websites for YouTube on our list? Feel free to submit the listing. Your submitted listing can help any of the students, teachers, entrepreneurs, designers, developers, digital marketers, and any individual who is looking for free online tools. 
🙏 Don't keep this to yourself. A single share of yours might help us in reaching our goal to spread free online resources.
That's quite possible! Share your free resources knowledge with thousands of our community (No signup required).