In this post, let us find out the 10 Best Sites to Download free illustrations. Vector Illustrations are now a trending way of using images in social media posts and websites.
Humaaans: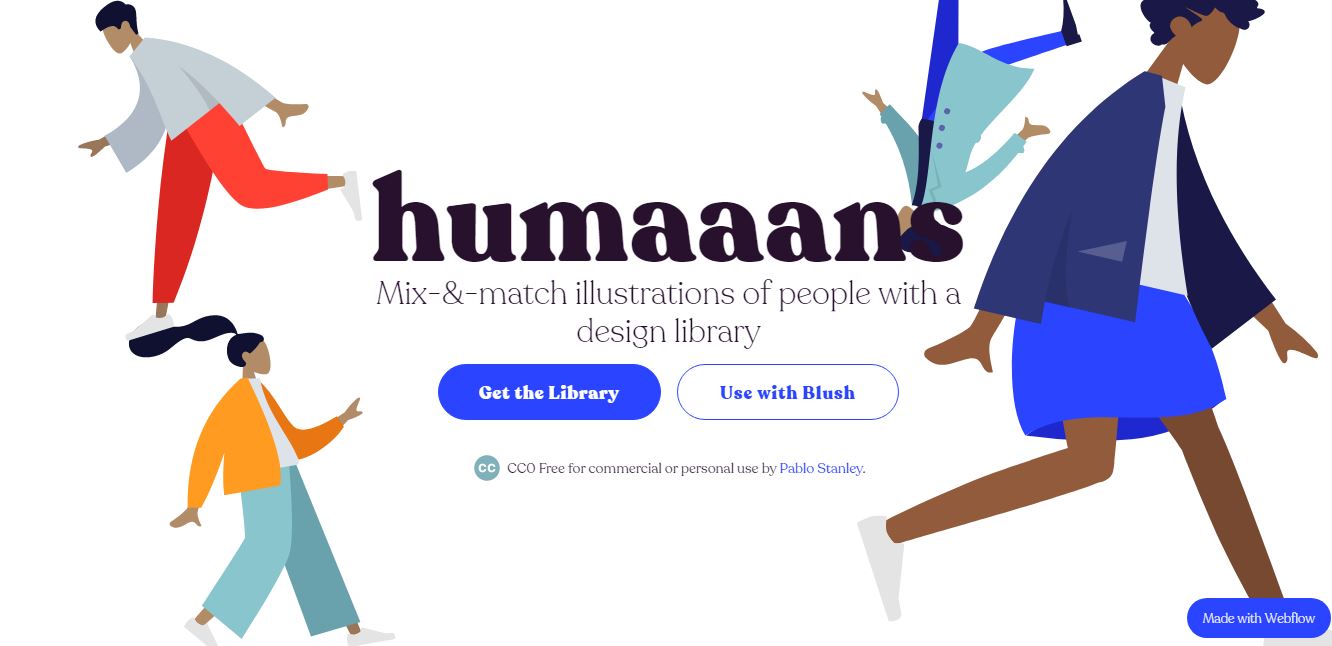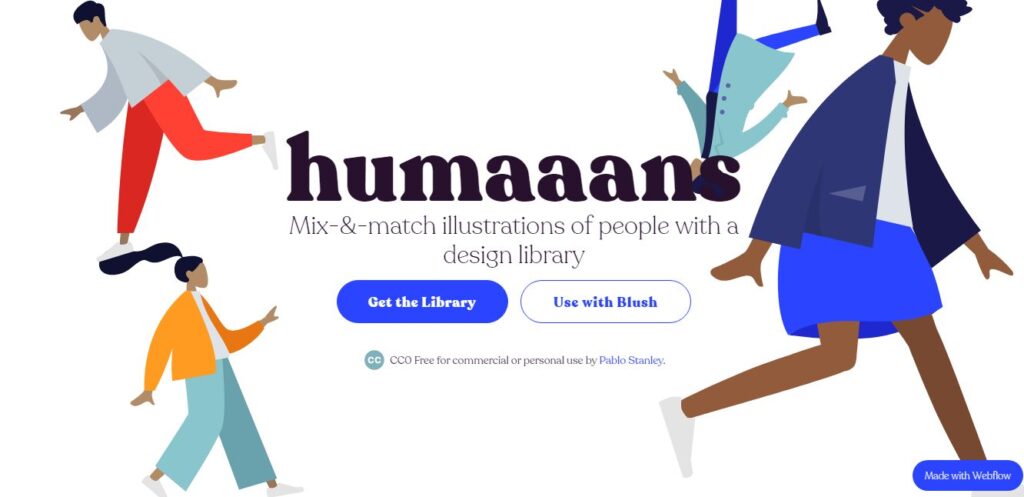 Create your own illustrations of humans with mix & match builders. User-friendly & easy to create illustrations by using Humaaans
Iconscout:


Make your work stand out with Paper Illustrations. An incredible set of paper illustrations absolutely free for both personal and commercial use
Usesmash: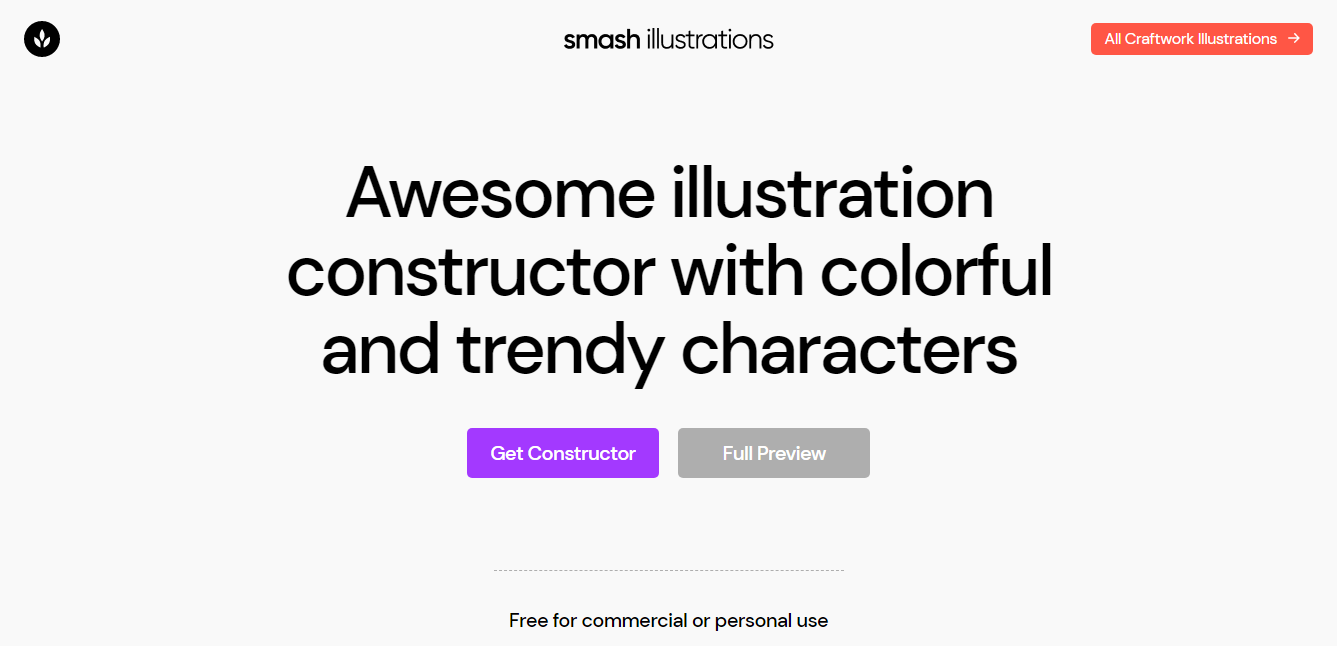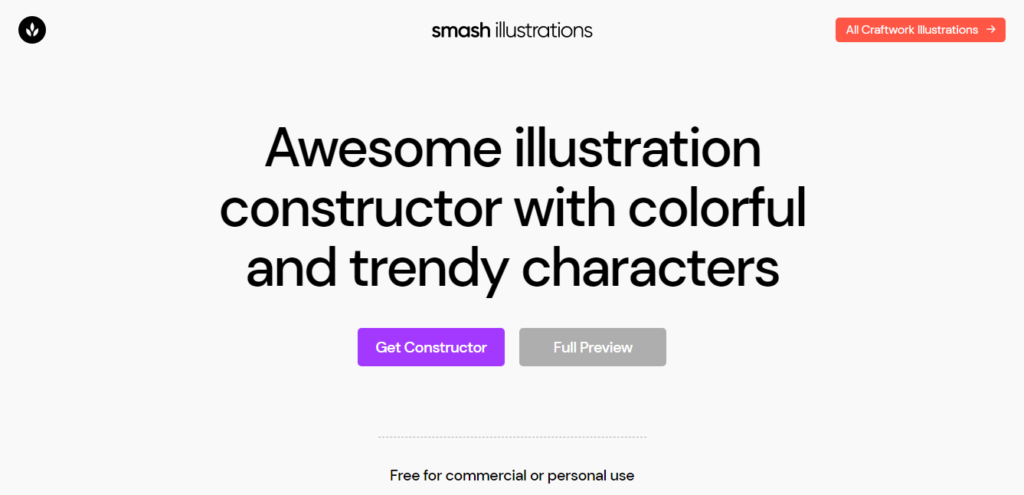 Create & customize your own illustration from 250+ pre-designed unique illustrations. Create awesome illustrations with unique ideas generator
Best Royalty-Free Stock Music Websites
Pixeltrue: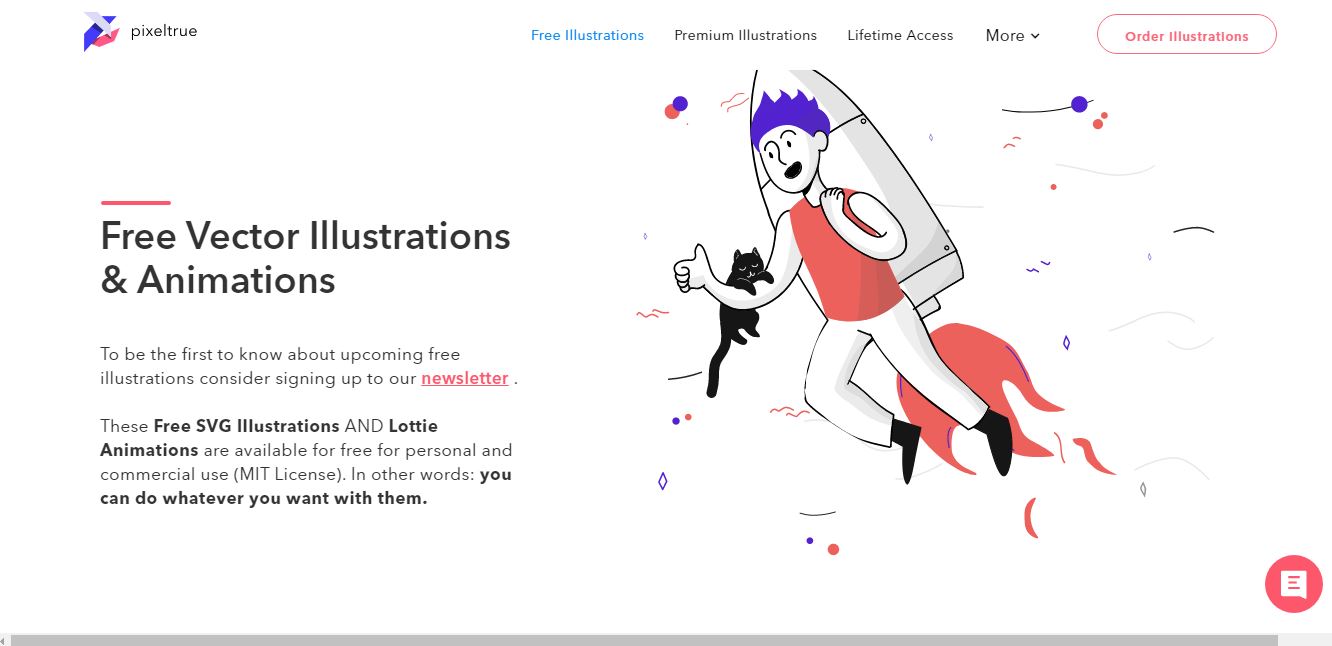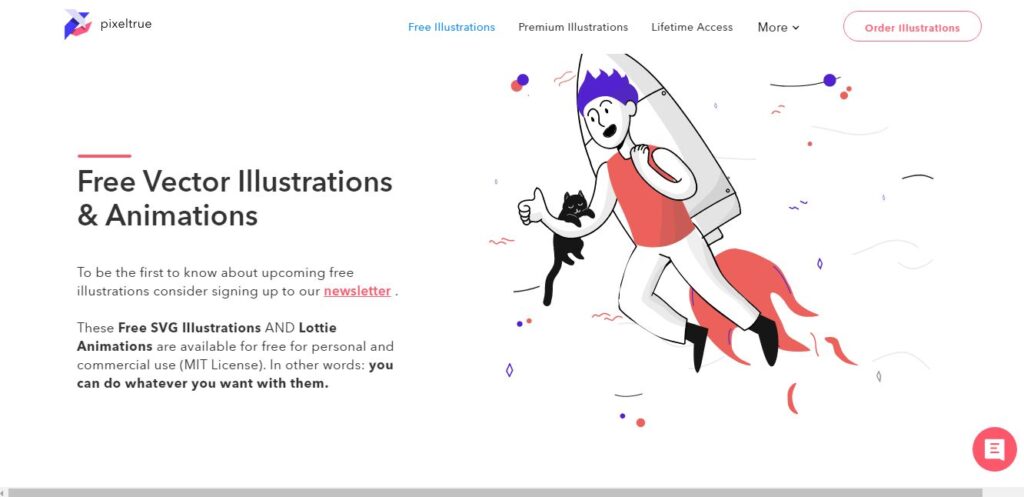 Free Vector Illustrations & Animations. To be the first to know about upcoming free illustrations consider signing up for our newsletter. These Free SVG Illustrations AND Lottie Animations are available for free for personal and commercial use (MIT License). In other words: you can do whatever you want with them.
Stories By Freepik: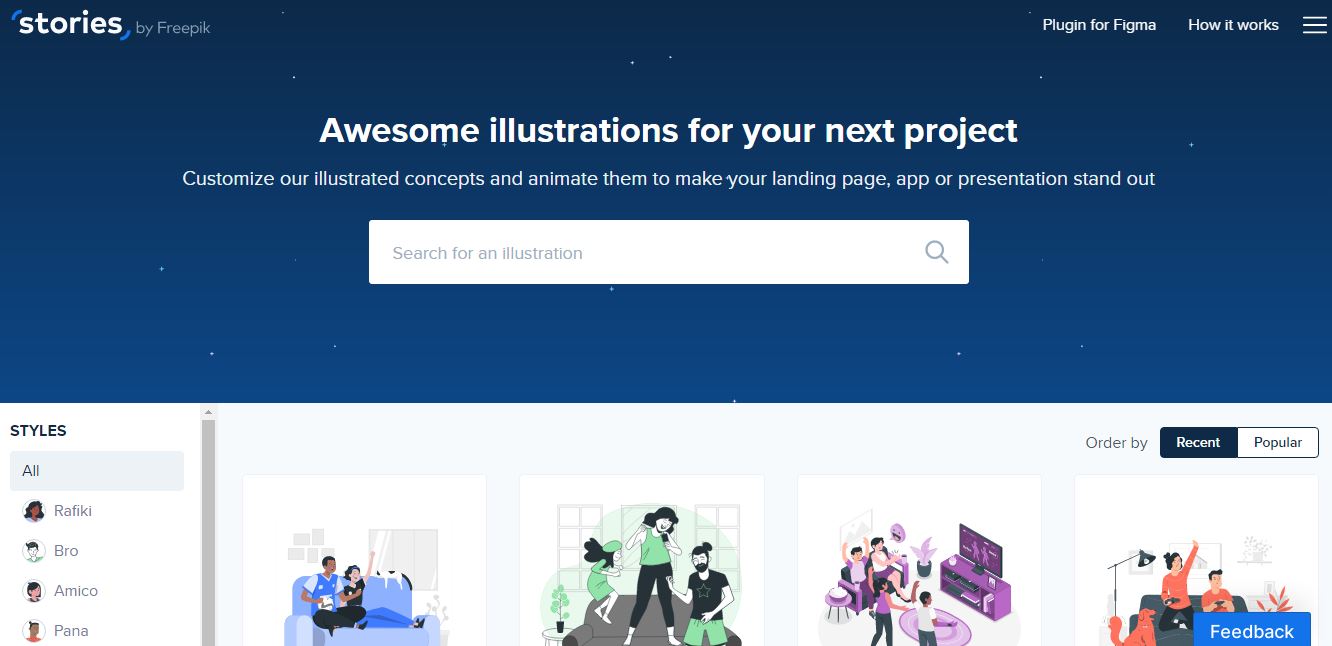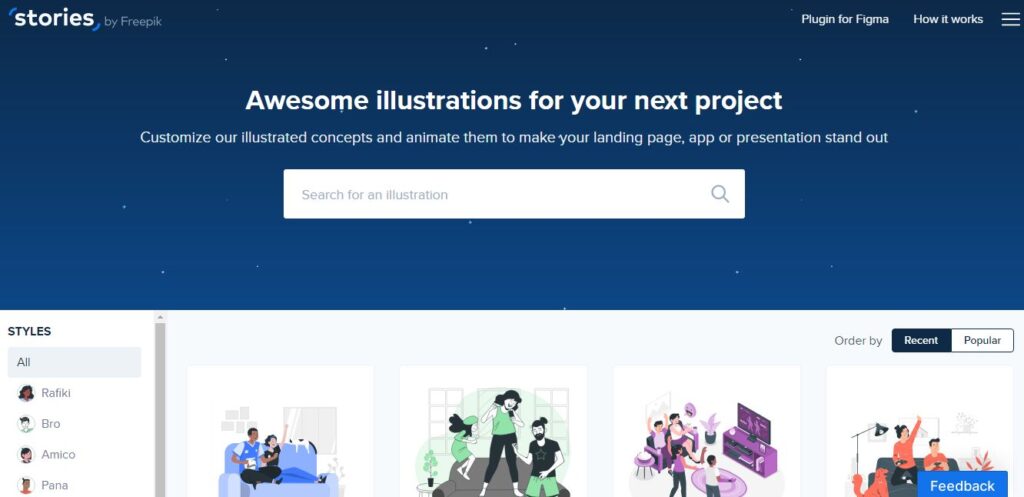 Awesome illustrations for your next project. Customize our illustrated concepts and animate them to make your landing page, app, or presentation stand out.
illustrations.com:
Get access to awesome creative illustrations by giving an attribution link. All vectors are free to use in Apps, Websites & Social media. Try today, you will get addicted
Opendoodles: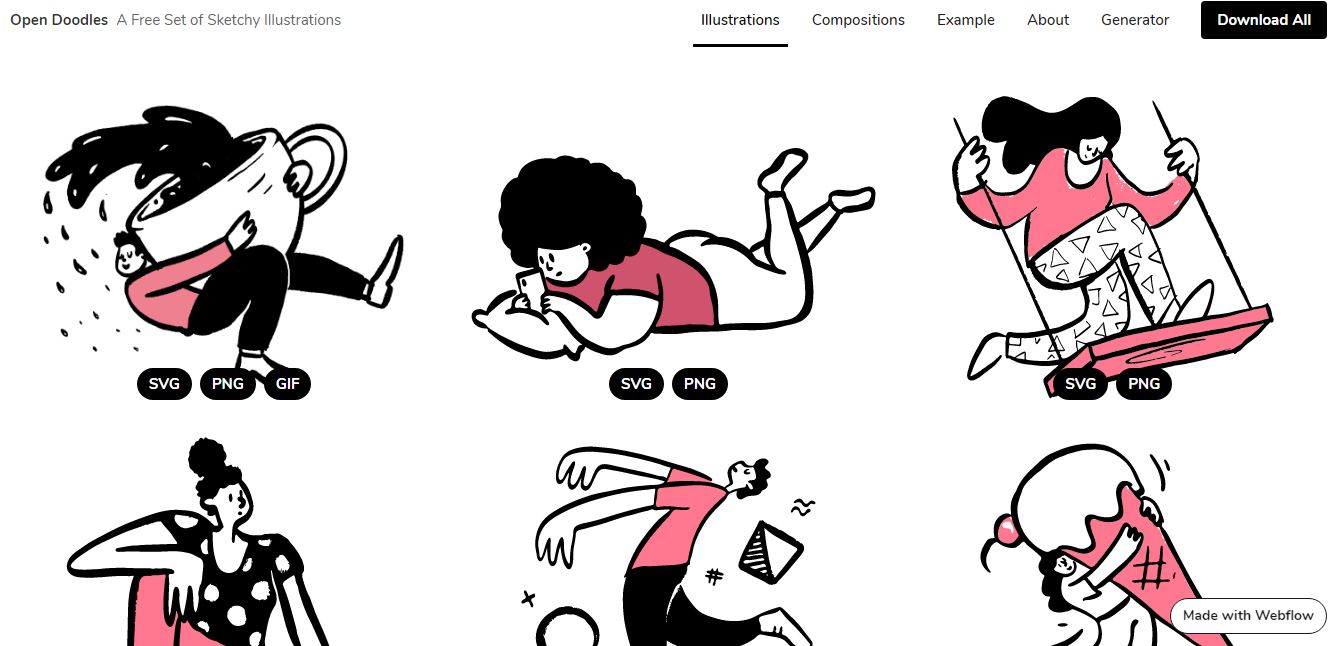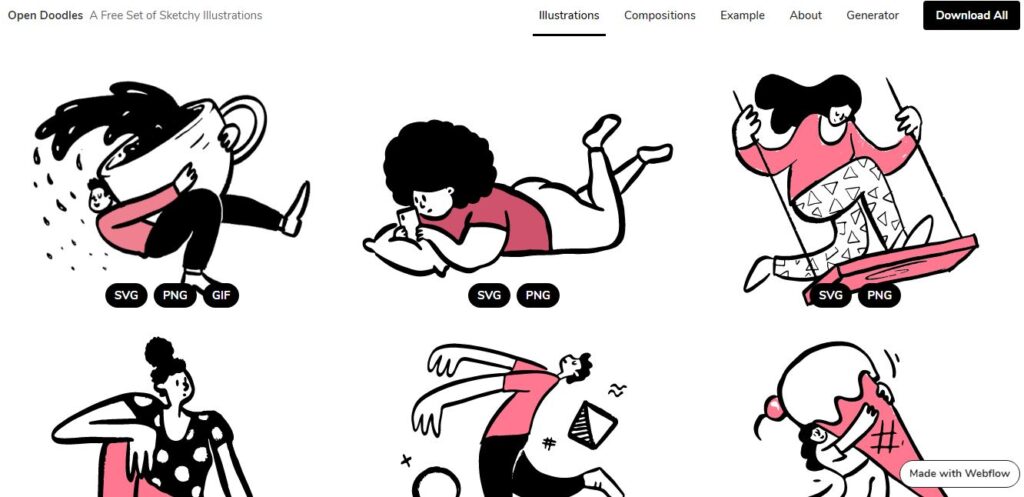 Open Doodles is a set of free illustrations that embraces the idea of Open Design. You can copy, edit, remix, share or redraw these images for any purpose without restriction under copyright or database law (CC0 license.)
Isometric: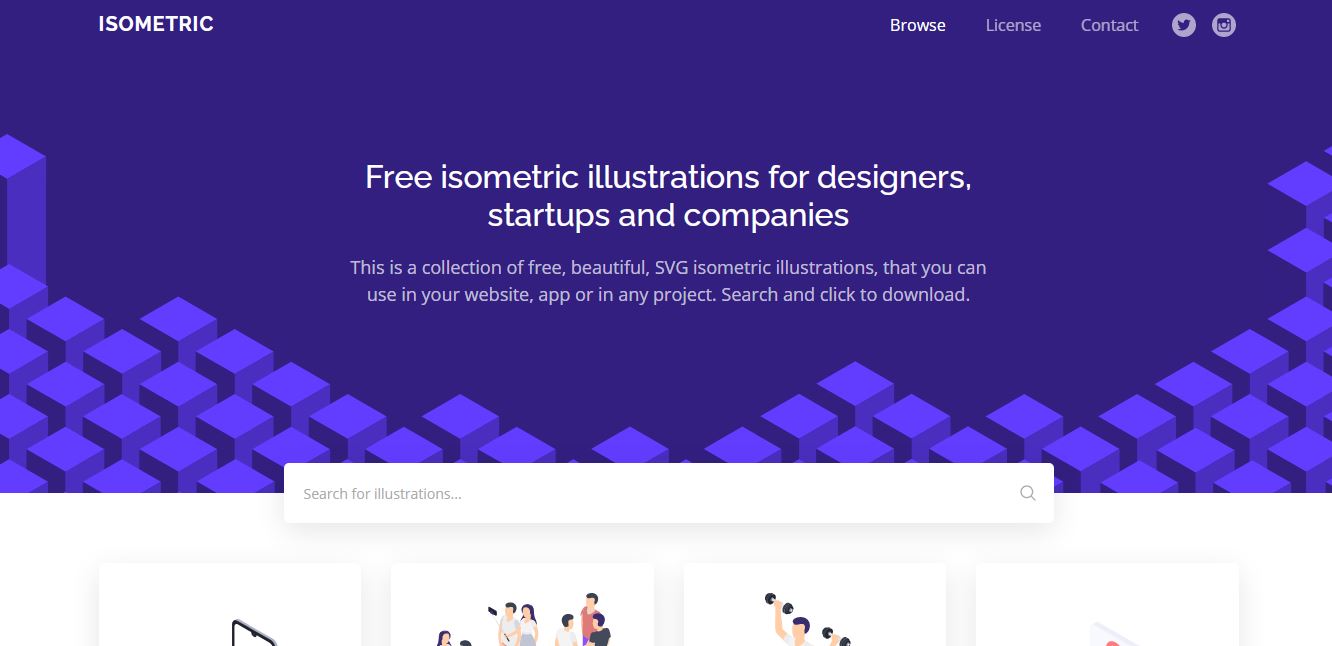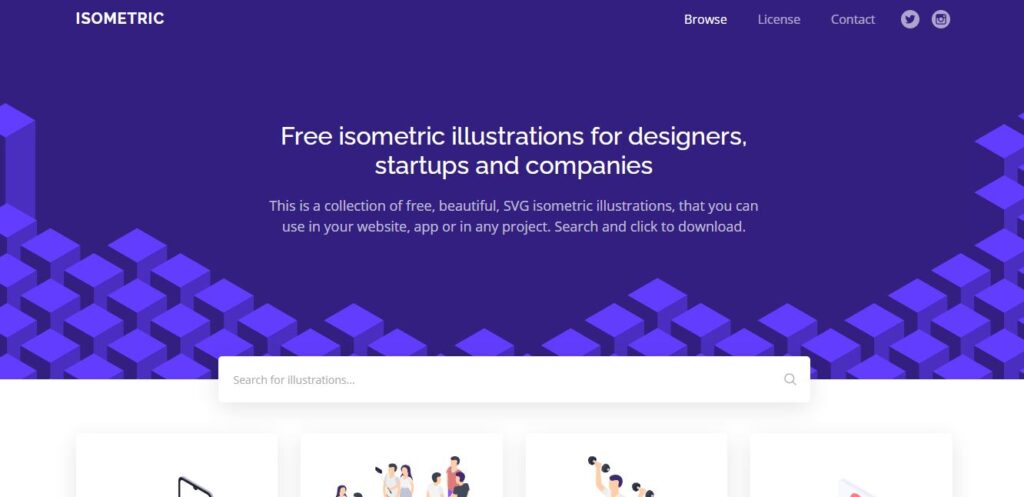 Illustrations.co:
Designed 100 awesome illustrations during 100 days of illustration challenge (Now added more than 120+ illustrations). You can download all illustrations completely free and use these to design awesome – landing pages, mobile app, or presentations.
Icons8: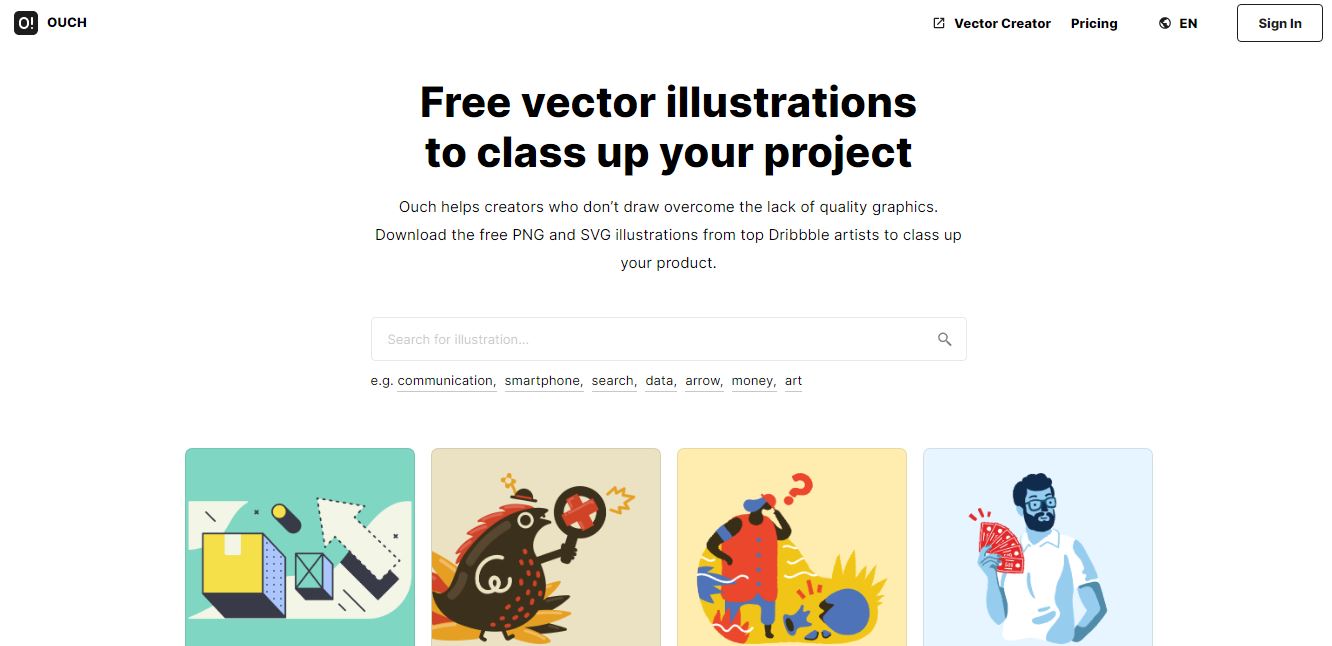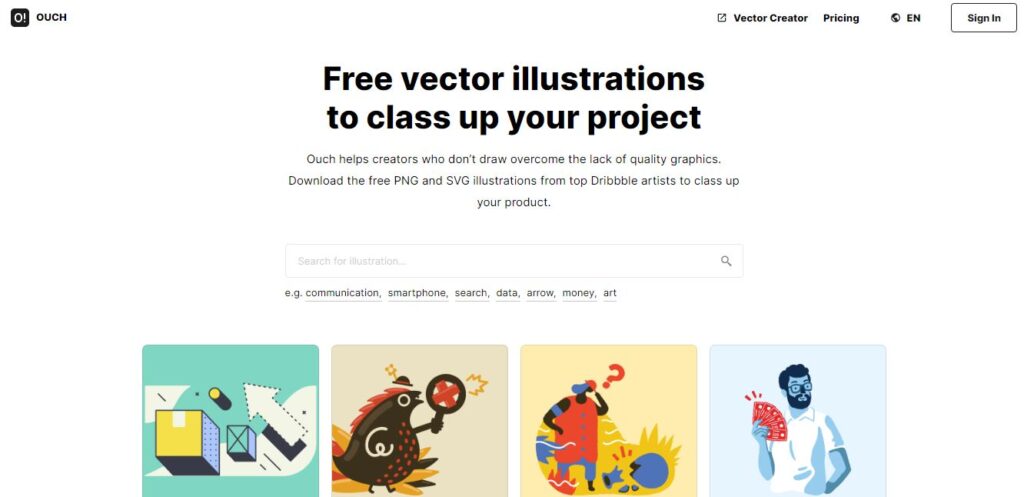 Free vector illustrations to class up your project. Ouch helps creators who don't draw overcome the lack of quality graphics. Download the free PNG and SVG illustrations from top Dribbble artists to class up your product.