If you want to avoid searching through many files for essential information, merging PDF files is a need.
By doing this, you can save time and spare yourself from the headache of managing several attachments. Additionally, combining PDFs makes it simple to share the resulting files.
Without the appropriate tools, combining many PDFs into one file might be challenging. These days, you can easily combine two or more files into one unified PDF instead of copying and pasting the material from several PDFs into a word processing document and then producing a brand new PDF.
Yes, it's right!
In this digital era, you can find several online tools that let you combine many PDFs into one document for free or at a minimal cost by doing a fast Google search. 
But how can you decide which one to utilize? To help you focus your search, I have chosen the best PDF mergers that help you join documents using Mac, Windows, or Android. 
In this article, I will walk you through the top three tools that will meet your PDF combining needs. Here you go!


Mergepdf.io is a full-featured tool that combines several PDF documents quickly and without sacrificing quality. As a user, you do not need to learn any skills before using this online PDF combiner. Before combining PDF files, you can also reorganize the uploaded files and adjust their order as per your requirement. This free pdf merger provides the ultimate solution for managing documents and lets you improve your work productivity and flexibility.
How to use this tool
First, upload the PDF files you need to combine from your computer, Google Drive, or Dropbox

If you want to change their order, you can change it. After that, click the "upload button" to start the merging procedure.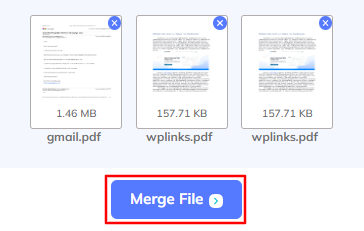 When the merging process is finished, click the "Merge PDF" button, wait a moment, and then download the file.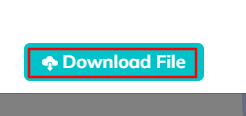 Salient features
Absolutely free 
Use of this online PDF joiner is totally free. There is no usage restriction on the number of times you combine PDFs online. 
Simply upload any files you need to consolidate, organize them as you want, then click the "Merge files" button. That's it!
Simple & easy to use
You can easily merge multiple PDF files into a single document with just a few clicks. Furthermore, you do not need to register yourself before using this tool. Instead, you only need a stable internet connection to ignite the merging procedure.
In addition, you do not need to watch any video tutorial before using this tool. Its user-friendly interface makes it quite easy to use. 
A trustworthy service
In order to combine PDFs or even simply add a page, you often need to invest in paid software.
Using mergepdf.io, you do not need to install any software. In addition, it is safe and secure to use. 
Super-fast results
Everyone dislikes waiting; thus, quickness is important. Regardless of file size, the online tool merges PDF files in a matter of seconds.
Cloud-based processing
Once you have merged your files, the cloud servers of mergepdf.io will manage the PDF combination for you. Hence, it would not use up any storage space on your PC
Lets you secure PDF merging
Within half an hour, all of the files you upload as well as any files created on its server will be permanently removed. So, you do not need to panic about your file's privacy. 
Generates a PDF quickly with a preview
You can reorder or remove individual pages by dragging them around in the editing box. Additionally, you can upload other PDFs to mix and merge them into one document.
Compatible with Linux, Mac, and Windows
It is a web-based browser; therefore, it is compatible with Mac, Windows, and Linux operating systems. There is no compatibility issue in using this tool.
Pdf2go.com is another cost-free and simple-to-use online PDF merging tool. It helps you combine several PDF files together within a few seconds. It is compatible with all browsers, whether you are using Android, Windows, or Mac. Plus, you do not need to install any software before using pdf2go.com. 

How to use this tool
Upload all the PDF files you want to merge. You can also drag and drop your files into the order you want them combined.
Using the corresponding buttons, sort all papers in either ascending or descending order.
To access the saving choices, click "Save" and then click it once again to get your unified document.
Salient features
Sync PDFs between any devices
You are not restricted to utilizing a computer if you want to combine PDF files!
You can easily join your documents using a web browser and the online service from PDF2Go.
Secure approach
Your files are completely safe on this tool. Firewalls and encryption (SSL) safeguard its servers. After 24 hours, all files are automatically erased. 
Supports remote working
You only need an internet connection to work remotely; no installation is required. Desktop computers, laptops, Chrome OS, tablets, and smartphones all support PDF2Go.
Works with several files
With PDF2Go, batch processing is no issue. Drag and drop several files at once or upload multiple files simultaneously. 
Pdfchef.com is a straightforward tool for combining PDF files. To begin the merging process, you need to upload your PDFs to the web platform. 
However, this procedure is made simple with a drag and drop feature. Pdfchef.com can also be linked to your Dropbox or Google Drive accounts.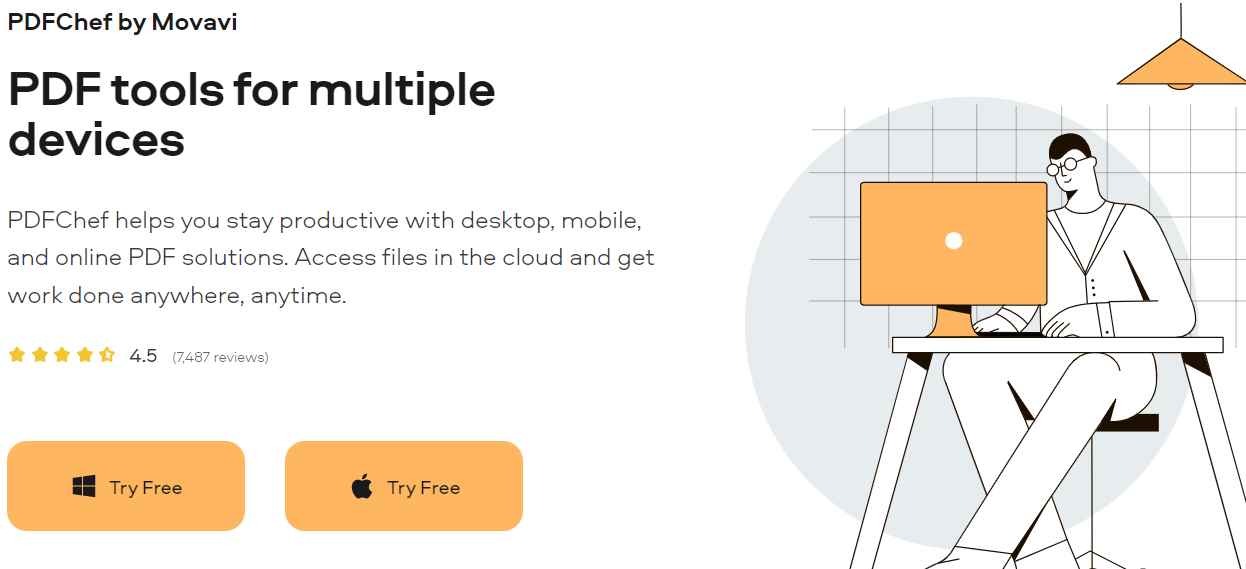 How to use this tool?
Drag and drop your PDF files into the upload box or use the "Choose Files" option to add them.
Add or remove PDF pages, then add more files as necessary.
To get your combined PDF document, click the "Save and Download" button.
Salient features
Free to use
It is a free PDF combiner that can be used for both private and business purposes without spending a single penny. There are no advertisements on the site, and there is no need for user registration or email confirmation. 
Simple
It is simple to use and intuitive. You can join two or more PDFs into one without downloading any extra software in just three easy steps.
Secure
Pdfchef.com is completely safe to use. No third parties can access your data since the complete merging of PDF files takes place on your browser.
Fully-featured
You can combine PDF files using the fully featured interface, and you can even rearrange the pages of the combined PDF document to get it just right before you save it.
Cross-platform
This PDF joiner is entirely web-based and accessible from any computer, wherever you are. It works with Windows, Mac OS X, Linux, and all other popular browsers and operating systems.
Final Thoughts
This was a detailed overview of the top three online PDF merging tools. All these PDF combiners possess distinctive features that enable you to merge documents efficiently.
So what are you waiting for?
Try out these three PDF joiners and say goodbye to all the PDF merging worries!