Rocketlane is a purpose-built platform for customer onboarding, implementation, and Professional Services Automation. Modern businesses like Carta, Clari, Mixmax, Solvvy (now Zoom), GoCardless, nCloud Integrators, etc., use Rocketlane to improve project predictability and profitability, shorten time-to-value, and elevate the customer experience.
Rocketlane uniquely combines project management, document collaboration, and communication into one tightly-knit experience. The built-in resource management, time tracking, portfolio management, budgeting, and business intelligence help you run projects against set budgets and timelines.
The platform helps you impress your customers, hold them accountable in the journey, create repeatable playbooks, forecast demand efficiently, get on-demand visibility into projects and customer sentiments, and increase the productivity of your teams.
Free features in Rocketlane
Is Rocketlane free to use?
Rocketlane can be used for free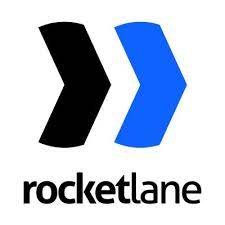 Well crafted collaborative customer onboarding platform
More Free
Tools and Resources
Still unsatisfied? 😒 We have few more resources for you. Try now!
mail.com offers the best free email service from mobile apps. It develops cloud storage and document templates, powerful online tools to assist mobile emailing. It offers 200+ domain names to create an email account. They provide full protection against viruses and spam. It filters unwanted spam that is against privacy. Two-factor authentication secures the account from unidentified access.
PDF EDITOR
Edit PDF files with our online PDF editor & wide range of FREE PDF editing tools.
The easiest way to listen to podcasts on your iPhone, iPad, Android, PC, smart speaker " and even in your car. For free. Bonus and ad-free content available with Stitcher Premium.
Do you have any free resources in mind?
We're curating some great free online resources. Help our community with your knowledge on free resources.