With Copy.ai you can write blogs, and emails, and create website content 10 times faster than normal. This AI-powered tool comes with 25+ languages making us write rich content in a more unique and appealing way.
Copy.ai comes with a free plan and no credit card is required during the registration process.
You will understand more of its benefits after using the Copy.ai
10 credits per month
90+ copywriting tools
Blog Wizard tool
25+ languages
Copy.ai can be used for free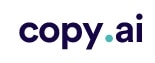 Write blogs 10x faster with Copy.ai
More Free
Tools and Resources
Still unsatisfied? 😒 We have few more resources for you. Try now!
Maybe you want to sign up for a site which requires that you provide an e-mail address to send validation e-mail to. And maybe you don't want to give up your real e-mail address and end up on a bunch of spam lists. This is nice and disposable. And it's free. Enjoy!
Free stock videos are provided in MP4 format in HD. Pexels should be your first stop.
The Odin Project is an open-source project created by programmers for everyone who wants to become a web developer it is developed for absolute beginners to learn coding from scratch the course gradually helps you to advance your skills.
The Odin project offers many languages such as CSS, HTML, JavaScript, and with which you can develop your websites, games, and programs.
You can use the Odin project to teach your friends and family.
It is illegal to use it to teach in a Bootcamp so be aware of how you use it.
Learn at your own pace as there is no time limit.
No certificates are provided
Do you have any free resources in mind?
We're curating some great free online resources. Help our community with your knowledge on free resources.