An ultimate collection of Vue js templates for your next project. Find Vue.js Templates for Dashboards, Blogs, and Admin Interfaces!
Free features in MadewithVue
Is MadewithVue free to use?
MadewithVue can be used for free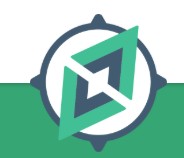 Access to thousands of Free Themes & Templates
More Free
Tools and Resources
Still unsatisfied? 😒 We have few more resources for you. Try now!
Pngtree was founded in Dec 2016. Now, Pngtree have million graphics resources for everyone to download. To build a largest PNG free resource platform in the world, service for all the professional designer and people who have the design skills. Help users save time and process projects efficiently is our duty.
Unsplash is a platform powered by an amazing community that has gifted hundreds of thousands of their own photos to fuel creativity around the world. So sign up for free, or dont. Either way, youve got access to over a million photos under the Unsplash license"which makes them free to do-whatever-you-want with.
Apple Facetime is a default free video call app for all iOS users. You can communicate with anyone who has an Apple device from your Mac, iPhone, iPod Touch or iPad. Thanks to new Continuity feature in iOS 9+, you can start video call on one iDevice and continue it on your second Apple gadget without interruptions. Dont forget that you can always record iPhone calls and compress the recoreded videos for sending via Whatsapp.
Do you have any free resources in mind?
We're curating some great free online resources. Help our community with your knowledge on free resources.