ABC app is a free live streaming app that broadcast TV shows, movies, and sports live. Watch full episodes of ABC shows by installing this app on your smartphones, tablets, computers, or any other device. ABC television network telecast many prestigious TV shows and boasts award ceremonies, such as The Oscars, the Country Music Awards, etc.
ABC.com can be used for free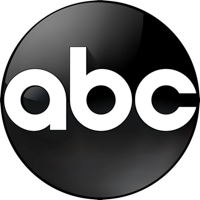 Watch thousands of HD movies and TV shows for Free Online
The choice of streaming your favorite shows is now in your hands. Choose a Movie or TV Show and stream it for free
More Free
Tools and Resources
Still unsatisfied? 😒 We have few more resources for you. Try now!
In order not to spend money on the phone, make calls via ICQ: make calls via voice and video, with a large group or one-on-one.
Overcast works with the open, standard world of podcasts with public RSS feeds.
Simply add your podcast to Apple Podcasts and will show up here. It's not a separate platform, and all downloads go directly to your servers.
Students can now learn by working in real-time projects using GitHub Student Developer Pack.
The aim is to provide free tools like Cloud services, Domains, Developer tools to all the university students.
Github was partnered with many famous service provides under variours stream that would benefit university students.
Students can now setup their online profile for free & build their ideas without having cost factor. All the services & tools are free for students in 2021
Do you have any free resources in mind?
We're curating some great free online resources. Help our community with your knowledge on free resources.